What Used Car Holds Its Value the Best?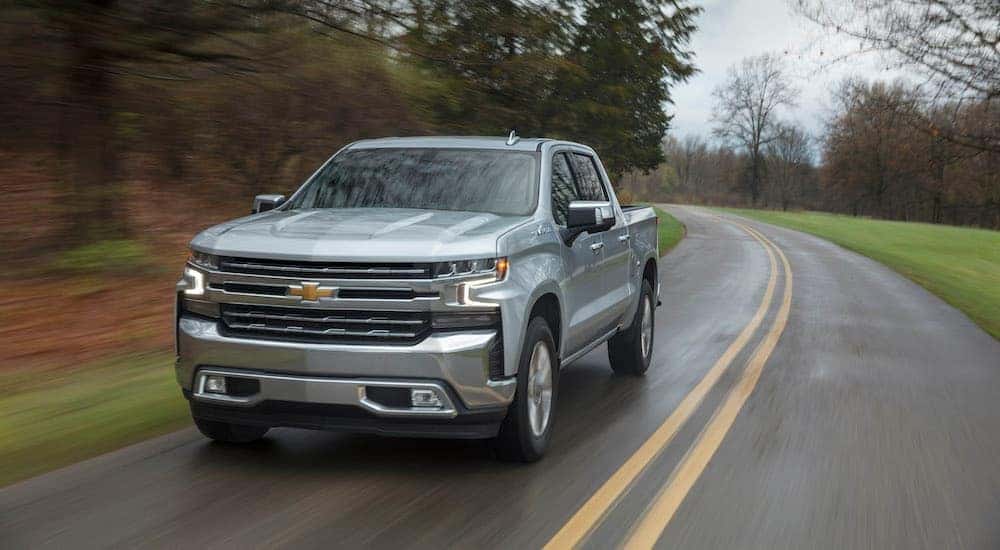 Many vehicles with excellent resale value are pickups or SUVs, such as the Jeep Wrangler, Toyota Tacoma, and Subaru Forester, but compacts and sedans such as the Honda Civic, Subaru Impreza, and the Toyota Prius all perform well in resale markets too. Here at your Louisville used car dealer, Coyle Chevrolet Buick GMC, we recognize the importance of resale value, and we can provide you with a vehicle that will meet your resale requirements as well as your lifestyle needs.
Resale–Now For Used Car Buyers!
Once upon a time, resale value was largely a consideration for new car buyers. Most cars had perhaps two or three owners at most, and many of us who bought used cars were prone to limp them into the lot at the end of their days, using dealers as free scrapping bins for our sadly deteriorated transport.
Those days are now over. Constant improvements in automotive technology and design, increases in the popularity of leasing, and changes in car-buying habits mean that most autos are significantly longer-lived and may therefore pass through many more owners before reaching the end of their design life. Consequently, the question of resale value has become a more important one for used car buyers.
How Is Resale Value Determined?
A number of factors go into determining vehicle resale value, which is usually considered over a five-year period. Depreciation (the reduction in the value of your car over time) begins the minute you drive it off the lot. A vehicle dropping to 35% of original value after five years is usually considered average, which is why the cars listed here are noted for typically retaining 45% to 60% value or more. However, in the current market, resale values have increased significantly across the board.
The second factor in resale value is typical (as opposed to actual) condition. Models that are known for frequent breakdowns or rapid deterioration retain less value than those that usually maintain dependability and function. This makes it easy to see the role played by brand perception, the third major factor in resale value. Brands known for longevity and dependability retain better value.
A Range of Options
No matter what sort of vehicle you're seeking, you can find a model with reasonable resale value at Coyle Chevrolet Buick GMC, your Louisville used car dealer. While SUVs and pickups typically hold the greatest resale value, you can find a number of options in other classes as well. We've listed a few of the best here.
Pickups and SUVs
Toyota Tacoma and Toyota Tundra
Toyota has become a solid contender in the pickup and SUV segments, and both the Tacoma and the Tundra typically retain an impressive 60% to 70% of their value after five years. Your choice of model will depend on what you need to do with your pickup. While both are considered sturdy and reliable, the high-powered Tundra has a greater hauling and payload capacity in exchange for reduced fuel economy. Both trucks, however, provide excellent resale opportunities.
Chevy Silverado
This vehicle, like the Jeep Wrangler, retains both a sturdy resale value (typically around 50% or more) and a lot of fans. This workhorse of a midsize pickup has been in production in various forms since 1999. (Though the name was used for trims since 1975, the first Silverado model launched in 1999, when it won Motor Trend's "Truck of the Year" award.) Since then, the Silverado has achieved good safety ratings, has also been produced in a hybrid model, and continues to challenge its closest competitor, the Ford F-150.
Jeep Wrangler
The Wrangler, in production since 1986, turns up on almost every list of models with high resale value, partly due to its sturdy fan base. These iconic vehicles have improved their safety rating considerably over the years, and for those who appreciate a little (or a lot) of off-road ability, they remain a popular choice. Wranglers can retain a resale value as high as 70%, and they rarely remain on our used lot long before being sold.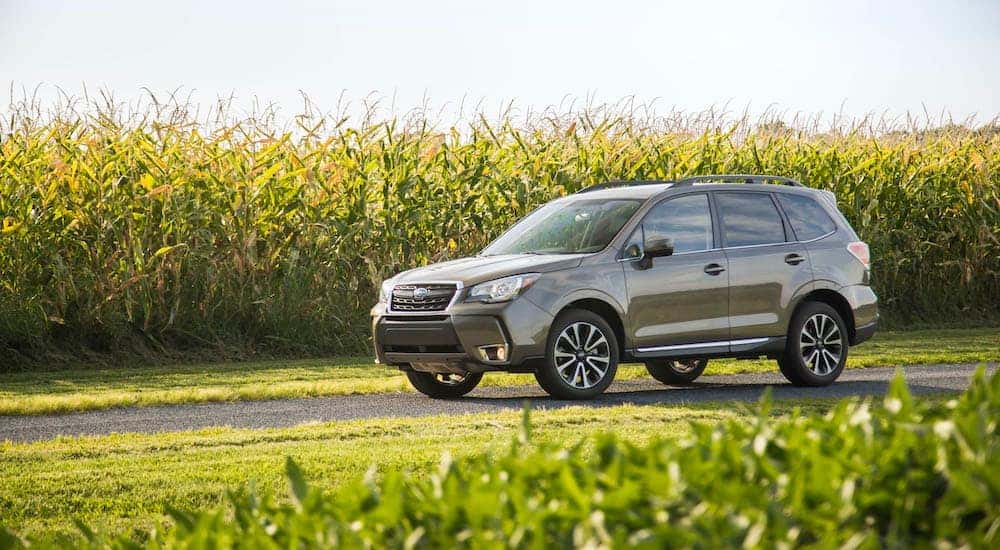 Subaru Forester
The Subaru Forester is typically considered to hold a resale value of 50% to 60% over five years through its range of models and years. This compact SUV, equipped with Subaru's usual range of safety features and standard all-wheel drive, seems to exhibit impressive longevity with, typically, minimal repairs. The Subaru brand as a whole is noted for its dependability, ensuring that this SUV will continue to be a good repurchase and resale option.
Sedans and Compacts
Subaru Impreza
This all-wheel drive compact car can be purchased as a four-door sedan or as a hatchback. It's also available in different performance levels, and the 2017 model won Kelley Blue Book's top award for resale value in its class. Somewhat impressively, 94% of the Imprezas sold in the last ten years are still on the road. Such mechanical reliability, combined with the car's standard safety features, means you likely won't lose much money when it comes time to sell your used Impreza.
Toyota Corolla
Again, the Toyota brand carries great weight in the resale market. A very familiar vehicle, the Corolla has remained a dependable and long-lasting car through many model years and styles. Available in sedan and hatchback styles (and now in a hybrid version), a well-maintained Corolla can readily reach 300,000 miles. Its excellent fuel efficiency and dependability make the used Corolla a great choice for the buyer on a budget.
Toyota Prius
Due to factors such as battery deterioration and significant improvements in hybrid technology, earlier hybrids have typically have not held their value well. But the Prius is a genuine exception that is worthy of note. This is likely due to the fact that even the earliest model was well-designed, and later generations have exceeded that design as features such as battery life have improved. The Prius's high resale value has also benefited from the burgeoning popularity of such cars and the increased availability of service facilities for hybrids.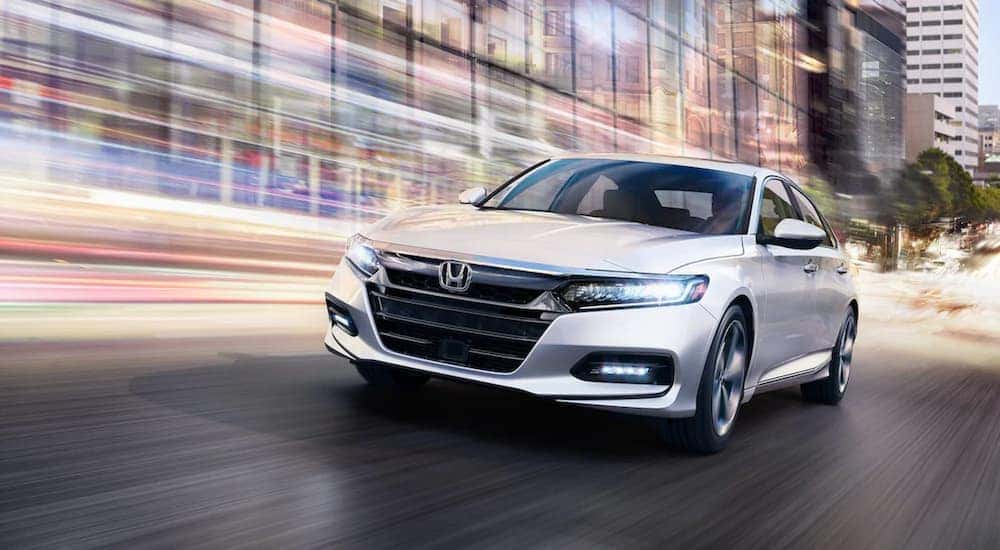 Honda Civic and Honda Accord
Many of us remember Honda as the first manufacturer to drag regular vehicle life over the 100,000-mile mark, and they're now producing cars capable of twice that lifespan and more. With decent maintenance, many Honda drivers are finding their vehicles exceeding 300,000 miles. This reputation for longevity and dependability has made the Civic and the Accord retain resale values of around 50% after five years.
What About Your Car?
When it's time to consider the value of your own vehicle, the two top factors you must consider are mileage and condition. Typical mileage is considered to be around 12,000 miles per year. A car with lower mileage will sell better than one with higher miles, so you may want to consider trading in your vehicle before you reach 60,000 miles. However, given today's long-lasting cars, higher miles certainly won't put your car out of the running!
You can have the greatest impact on your car's condition. By maintaining it as recommended by the manufacturer, repairing it when needed, and keeping records, you can provide a clear history of your car's maintenance and management. This, along with keeping your vehicle's interior clean and in good shape, will go some way toward enabling you to get the best value possible. Here at Coyle Chevrolet Buick GMC, we will be happy to evaluate your car and offer you a price, as a straight sale or as a trade-in, that you can consider for seven days. Just bring your vehicle by during our business hours for an evaluation. And when you're ready to buy, stop in to see what high resale value used car options we have for you!