Is Your Car A Victim of Remote Working?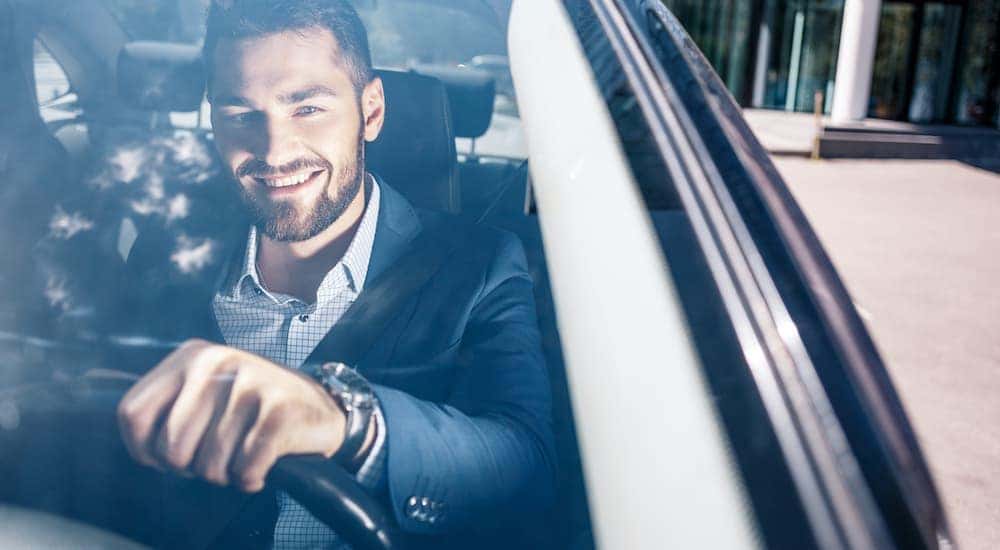 In March of 2020, a massive shift to remote working changed the lives of millions of people. While today's advances in technology made remote working easy to navigate, one worker that was just as impacted is the remote worker's car. The one inanimate object designed for motion was now relegated to a life of inactivity and gradual decline. But have no fear, here at Coyle Chevrolet Buick GMC, your top Louisville used car dealership, our service department can address any mechanical problems that arise for any reason in a timely and professional manner. Cars can suffer from lockdowns and a sedentary lifestyle just as much as their owners. The following information is a guide on how to stay on top of your wellbeing and your remote car's needs to avoid calling our service center to diagnose a car that's no longer showing up to work at all.
Get Some Air
Regular observations from visitors to your home saying, "Did you know you have a flat tire?" is a warning sign that regular tire inspections and trips to an air pump should be penciled into your workday break periods. Not driving enough with fluctuating changes in temperature and humidity is not good for tires.
Unaddressed tire pressure changes deplete the air in your tires when not driven for months. Left unaddressed, flat spots will develop and can really damage both tires and rims. If you're not driving your car to work, take it on a weekly scenic jaunt around Louisville and add air where needed. Being locked inside days on end in stagnant air is not good for anyone. The fresh air will do you good and save you from pretty sizable tire and wheel replacement costs, although we can get you a competitive price on new tires should the need arise.
Maintain Healthy Energy Levels
A drained battery results in non-operational status for both people and automobiles. While working from home, it's much easier to wear down a system that is always plugged in, negatively impacting physical health and eventually reaching an inability to start. Cars react in much the same way. The computerized systems in cars keep running even while sitting, and any plugged-in devices are sucking up battery power when not in use. This will run down the battery every day until there's nothing left.
Creating a consistent work schedule that mimics working in an office, such as taking regular morning, afternoon, and lunch breaks, is a great way to turn off and recharge. Your daily revitalization practices should trigger the need to do the same for the giant paperweight in the driveway–a good tip in its own right, but especially when a car has gone weeks without moving. Starting your car regularly or investing in an external float charger that provides power to the battery while not in use are both great ways to keep energy levels up and cars running. Also, be sure to disconnect anything from charging ports while not driving.
Hydrate, Hydrate, Hydrate
What keeps our joints loose, limber, and pain-free is no different than the fluids needed to keep a car limber. These fluids lubricate mechanical components and create smooth engine operation. Being chained to a desk eight hours a day or more creates stiff joints, necks, and backs, so there's a good chance the fluids in an imprisoned car have become pretty close to solidified goop at best.
Brake fluid, power steering fluid, engine oil, and antifreeze all need to stay fresh in order to prevent disastrous damage to moving parts. Running the engine regularly will help keep fluids circulating properly in your car. If you're not able to check these areas yourself, schedule an appointment with our service center to top off or change out anything that's gone bad. On average, you should schedule a full fluid change here at our certified service center at least once a year, whether you drive every day or not.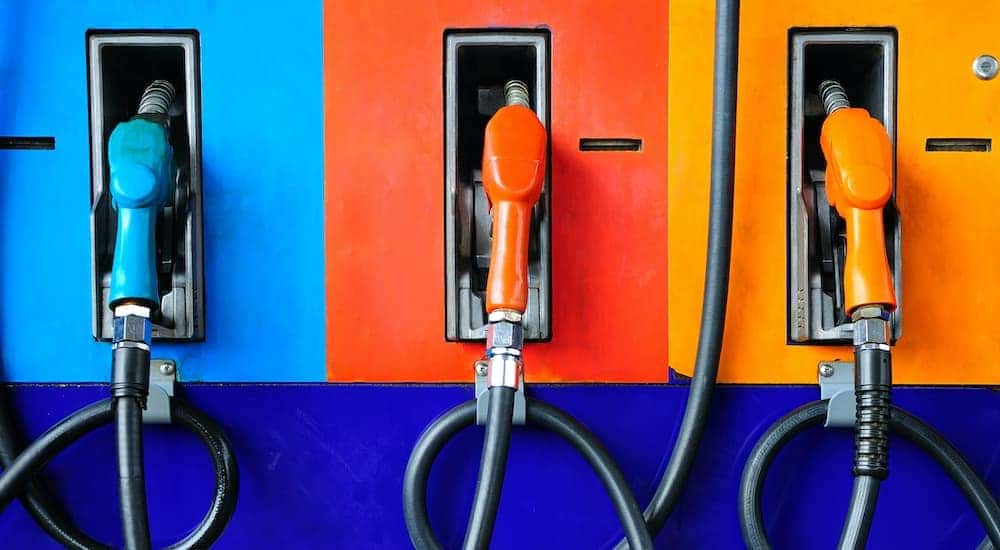 Fuel for Life
Let's not forget about fuel quality. Just as our diets should include healthy, unprocessed foods that won't clog arteries, the food a car runs on, gas, is just as important. Vehicle fuel levels play an important role as well as if the gas in the tank is allowed to fester. Less fuel equates to more space for moisture and air, which contributes to the degradation of fuel quality in a system already suffering from stagnation. Try to keep the gas tank at least three-quarters full and drive your car regularly so that the fuel does not stagnate. It is even more important to avoid water accumulation during one of our Kentucky cold spells, as very low temperatures can freeze the fuel pump and lines when temps drop.
Don't Forget the Sunscreen
The effects of sun damage have kept sunscreen manufacturers busy for decades now. It is one of the most constant and consistently communicated health concerns for people due to the rise in skin cancers and premature aging. It's also a very real threat to our stationary, non-garaged cars exposed for hours a day to direct solar burn on seething hot pavement.
The sun is a serious threat to your skin as well as the protective clear coat layer of your car. The breakdown of this coat will eventually result in color fading or peeling and degrades even faster in any red and black paint finishes. This loss of luster can only be reversed with a completely new paint job and topcoat–a process that is awfully expensive and not a reasonable investment for a car past its prime.
When you go out to take your baked car for a spin, and you feel the sun sear your cheek like a laser beam, add a quick wash and rinse to cool it down and don't skip protection. Wax, sealants, and coatings will go a long way in the preservation attempt to save its skin, just like sunscreen protects your topcoat.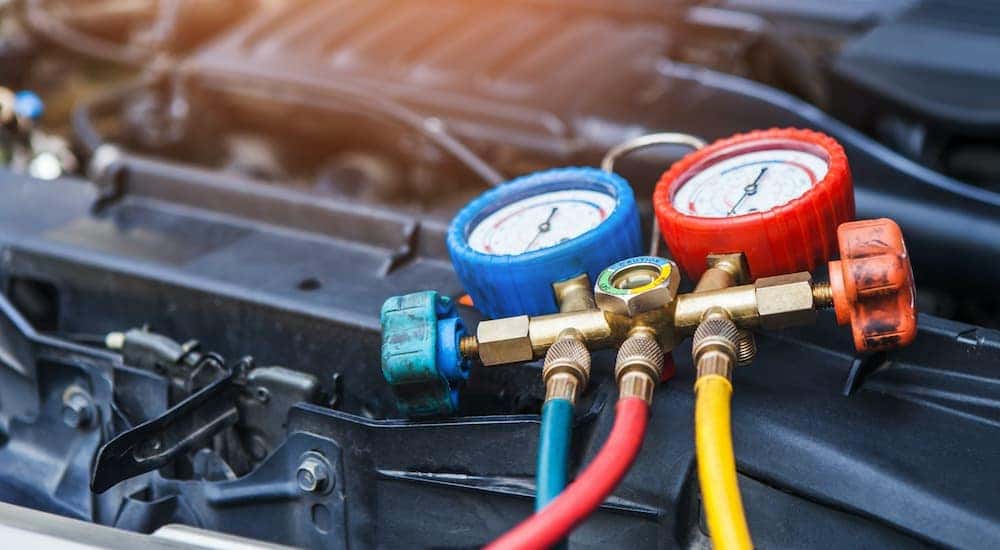 Keep Cool and Freon
One aspect missed by remote workers is the ability to escape intense heat in homes without central air and zero tree coverage. Having access to eight hours a day in blissfully cool office environments can be a much-needed refresher for many during the peak summer months when temperatures rise here in Louisville.
Sitting in hot weather also impacts a car's ability to provide proper cooling. Oppressive ongoing heat dries out AC unit seals, causing dips in freon levels, and now hot air is blasting from the vents when all you want is a moment of relief from the unrelenting heat. Regularly driving your car and running its AC system will prevent dry out and diminished freon levels. Should the systems fail, our service department can help with AC system replacement or add fresh freon.
It's been a long road, and we may not know if remote work is here to stay, but knowing our four-wheeled better half is taken care of will ensure they are ready and able to safely move us into the next stages of work, play, and everywhere else this life leads us. Whenever you need assistance keeping your car running, remember that Coyle Chevrolet Buick GMC is here to help.