Best of the Best: Buying a Certified Pre-Owned Chevy Silverado 1500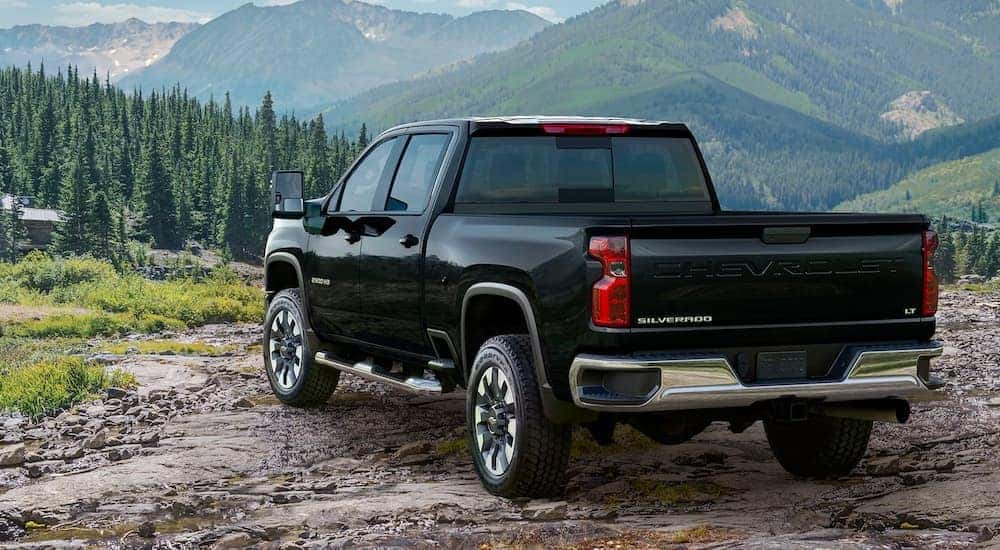 In recent years, the advent of the Certified Pre-Owned vehicle has single-handedly changed the way that people think about buying a used car. Visiting a Certified Pre-Owned Chevy dealer like Coyle Chevrolet Buick GMC will certainly affirm all the benefits and virtues that so many have talked about. Chevrolet currently has one of the best Certified Pre-Owned (CPO) programs in the industry, and taking advantage of it might be one of the best choices you make. Maybe you've had a Chevy Silverado 1500 on your mind for a substantial amount of time, but the price always seems to be a bit high for your budget. Fear not; owning one is now easier than ever, and the amount of options the CPO designation offers you is amazing.
In the Line of Duty Since 2015
The 2015 Chevy Silverado 1500 was and is a favorite truck of both average consumers and experienced truck drivers alike. Understandably so, since they come standard with the 4.3L V6 that produces 285 horsepower and 305 lb-ft of torque. Don't worry, if you like to have more power, you may be able to find this truck with the 5.3L V8 that gets 355 horsepower and 383 lb-ft of torque or the large 6.2L V8 that produces 420 ponies and 460 lb-ft of torque. With either rear-wheel drive or four-wheel drive, this truck will be an excellent used model. The SSV (Special Service Vehicle) trim even joined the ranks of several police forces nationwide, upholding both the traditions of law enforcement and GM's unwavering dedication to providing the very best for its clientele.
Technology Marches Forward in 2016
Chevrolet has always taken pride in the technological advances that they equip their vehicles with. The 2016 Silverado was no exception to this, and Chevrolet announced yet another innovation to add to their ever-growing list, a new 8-speed automatic transmission, which would work in conjunction with the 6.2L V8 that certain Silverados come equipped with. Chevy's monstrous V8 boasts 420 ponies of horsepower and is capable of producing 460 lb-ft of torque. The new transmission allows the engine to function at a lower RPM while on the highway, making things easier for drivers who have to tow their cargo for a sizable difference. With a maximum towing capacity of 12,000 lbs, this Silverado is in it for the long haul.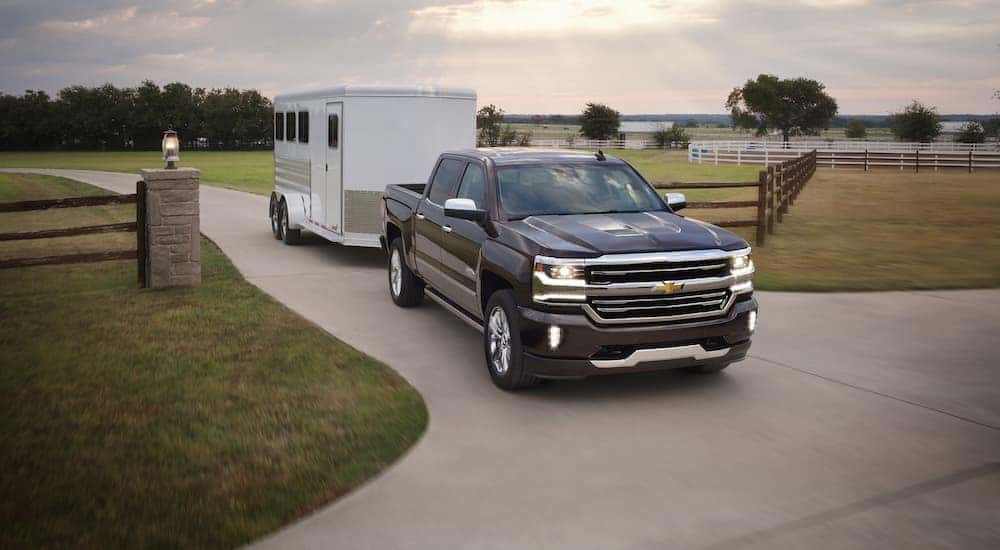 2017: A Segment-Best
The 2017 Silverado 1500 model was a segment-best in the year it came out. With the proper configuration, this truck can tow up to 12,500 lbs, which beat out its competitors. Even now, that number is still an excellent one to get if you can find a properly equipped model on the Certified Pre-Owned lot. This year also introduced the Teen Driver system as a standard feature. If you have new drivers in the house, this is definitely a year to consider for that feature alone.
Keeping Eyes on the Prize in 2018
The Silverado is much more than towing, trailering, and menacing motors that subjugate the gravel underneath them. No matter what performance specs your vehicle boasts, there's nothing more important than staying safe when you're on the road. The 2018 Silverado made safety more accessible by making certain drive assistance features standard on all models. This means added peace of mind in a world that's increasingly unpredictable. Thanks to a standard tire pressure monitoring system with fill alert, you always know when it's time to stop for some air. Because so many Silverado owners enjoy trailering, Chevrolet also made a rear vision camera standard. This way, you could keep a close eye on not only where you had been but also make sure your cargo made it to its destination on the road ahead.
2019: New Engines, A Lighter Frame, Still a Silverado
As the second decade in the new millennium came to its inevitable end, there was still much to be done in terms of innovation and redesign. The 2019 Silverado 1500 got a complete redesign with a lot of exciting new features. First and foremost, it got lighter. By implementing mixed materials during the manufacturing process, the 2019 Silverado weighed over 450 lbs less than its predecessors. This change did nothing to impede the truck's overall performance; in fact, crew cab models now had a slightly higher payload capacity than before.
The engine options that Silverado had that year were geared towards truck drivers from all walks of life, be it performance, towing, or economy. Both a 5.3 and 6.3L V8 with an eight or ten-speed transmission are available, as was a 5.3L V8 with a six-speed transmission. This transmission also comes standard with the 4.3L V6. However, one of the more exciting things you can find in a 2019 model is a 3.0L I-6 turbo-diesel engine with a 10-speed automatic transmission. Finally, you may find a Silverado 1500 with the new-for-that-year 2.7L turbo I-4 engine with an eight-speed automatic transmission. The variety that the Silverado offered in 2019 set the model far ahead in terms of offering customers what they wanted, and we continue to benefit from that choice with a variety of options in the Certified Pre-Owned market.
2020: Staying On Top in the Age of the Pandemic
2020 is a year that no one will be forgetting anytime soon. As the world watched, a pandemic swept through the globe, altering the life we knew as normal. With social distancing and quarantining now part of our daily routine, it appeared that nothing would ever be the same again. In this time of uncertainty, Chevrolet knew it was not the time to fall on their sword and instead pushed the envelope further during a time of uncertainty.
The Silverado not only persevered, but it raced towards the finish line as the unquestioned leader of the pack. Chevy made the more powerful 5.8L and 6.2L engines available for more trims, meaning you will find a greater range of vehicles with those options out there. You might also get lucky and find a model with the available Adaptive Cruise Control system and many, many cameras.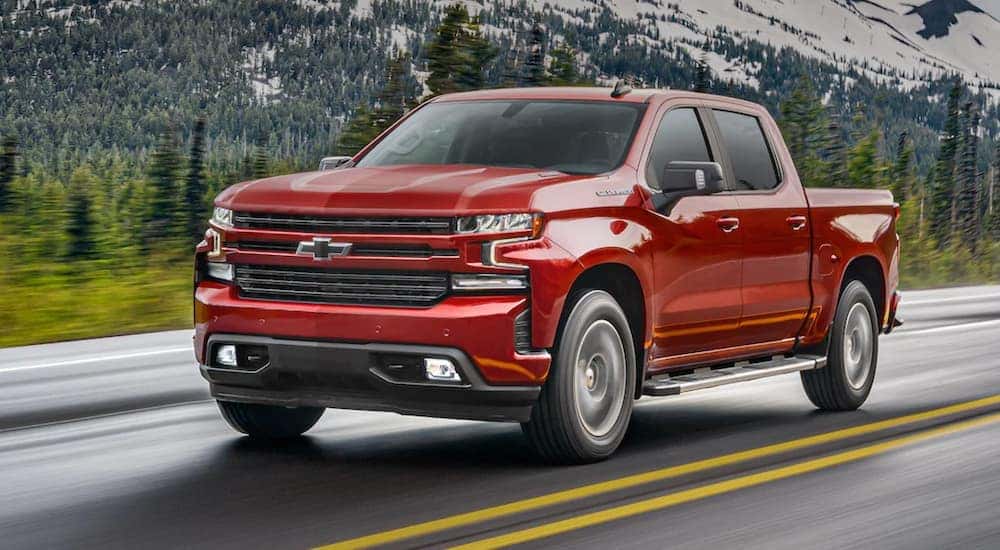 2021: A Truck for All Seasons
In 2021, Americans everywhere look forward to hitting the open road and experiencing life to its fullest potential. Chevrolet understands this sentiment and, to help others embrace it, is offering brand new features that surpassed the competition. One of these is a feature of convenience, perfect for the blue-collar workers that use the Silverado every day. The Multi-Flex Tailgate turns any truck rear into a versatile workstation. Plus, with five other functions, you'll be able to haul any cargo in and out of the bed with ease. You'll also get to enjoy wireless Apple Carplay and Android Auto capability and available enhanced systems to help make trailering a breeze.
Let the Silverado Work for You
The Silverado 1500 is one of the most reliable trucks you can own. You'll get back as much as you put in, and a well-maintained Chevrolet will go the distance and further for you. All vehicles in Chevrolet's comprehensive CPO program are subjected to a rigorous 172 point inspection, and the standard of quality for any car which passes this test is high. You've heard the rumors, you've read the reviews, now it's time to experience the excellence that a Certified Pre-Owned Silverado 1500 has to offer.