A Look At Chevy's Newest Addition: 2024 Silverado EV
If you are like many of us who never thought we would see the day where automobiles would run off of the same fuel that keeps our lights on and many of our appliances running, welcome to the future! We are watching the evolution of automobiles in real-time: from carbureted gas engines switching to fuel injected, to the introduction of hybrid vehicles, and then to the fully electric plug-in vehicles (EV). Here at your Louisville Chevy dealer, we are excited to be the ones to announce to you the future of one of Chevy's greatest models.
Going electric can offer you many benefits beyond following the path into the future with an efficient and green option for your commutes. You will have the convenience of charging your vehicle while you are on lunch break at work or in the comfort of your bed at night while you recharge yourself, rather than trying to fit a run to the gas station into your already busy routine. Plus, with the long driving ranges that come with an EV, you can go farther without any interruptions. Better yet, while EVs save you on fuel costs on those long drives, since the price of electricity does not fluctuate as much as gas, you also save time and money on maintenance since there are fewer parts that can fail you and your vehicle along the way. If you are one of the many who have been wanting an EV but need a pickup that you can trust will work as hard as a truck should, you are in luck because Chevy is bringing us the 2024 Silverado EV.
Introducing the 2024 Chevy Silverado EV
We hope you are as excited as we are about the future of one of the industry's best-selling trucks from one of its renowned brands. There is no doubt the 2024 Chevy Silverado EV will meet all of our expectations for a Silverado and an EV. It will be providing us with the capability, power, and versatility we love about the Silverado, complemented by the benefits that come with an EV. If you are intrigued, follow us into the future with a deeper look into the first-ever fully-electric Chevy Silverado.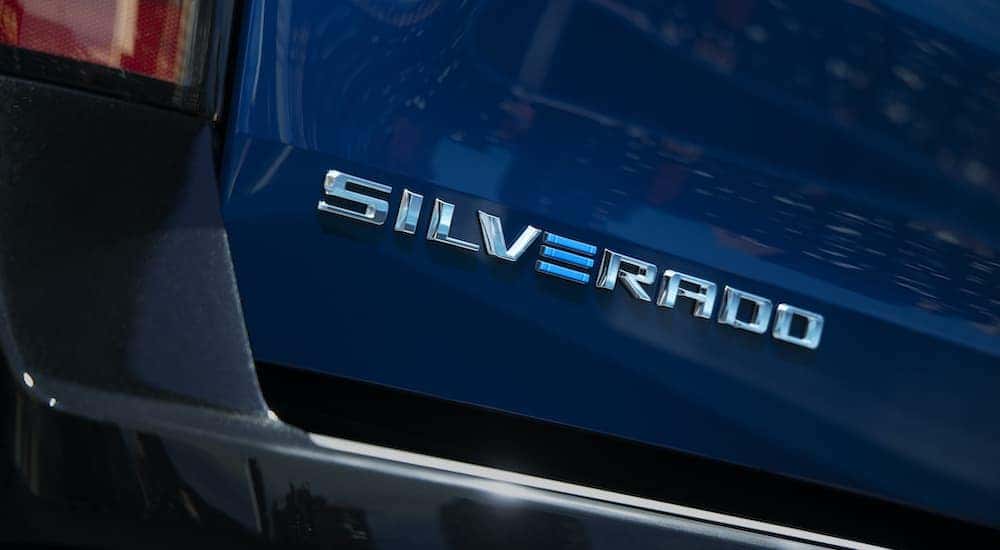 Power That Runs On Electric
When we think of pickup trucks, we think of strength and power. Trucks are meant to work, even if it is only for light-duty projects. The Chevy Silverado has always provided drivers with the power needed for any task. The 2024 Silverado EV is no exception. The only difference is now your truck is better for the environment, which means better for the future, and may even surprise you when it comes to its fun factor.
One of the best perks of an EV is the convenience of charging your truck as easily as your cell phone. With the Silverado EV, once it is at full charge, it is expected to get an estimated 400-mile range. For the times you are out on the road, in a pinch, and need to charge up, you can find one of the many public charging stations, and with the Silverado EV DC fast-charging, you can get an estimated 100 miles of range in 10 minutes. That is just enough time for a snack and coffee break or to take your dog for a quick walk so you can both stretch your legs.
Electrifying Capability
Pickup trucks are known for their strength and power. With the combination of high-level torque to get your truck working and horsepower to get it working fast, they can haul, tow, and perform duties no other vehicle can. What is not expected is the fun factor that the electric motor will bring to a truck. The 2024 Chevy Silverado EV is expected to produce over 660 horsepower and more than 780 lb-ft of torque in the available Wide Open Watts Mode, allowing you to tow up to 10,000 pounds. With horsepower like that, you will be able to get your Silverado EV from 0-60 mph in an estimated less than 4.5 seconds; now, that's what we call fun.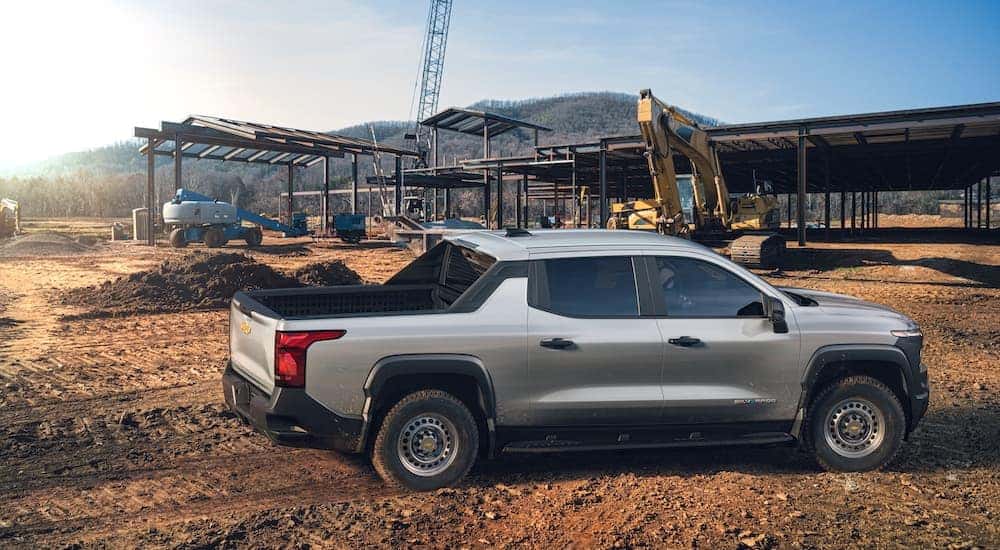 Shocking Versatility
For duties that do not require a trailer, you may be shocked at the versatility you will find with the Silverado EV. Utilizing the bed of the truck has never been easier. The standard bed gives you plenty of space for any of your cargo needs while being able to fit items up to 5 feet 11 inches long. Along with the versatility of the Multi-Flex Tailgate that can be used as a desk, a step, a load stop, and can be positioned in many other ways, Chevy's brilliant engineering has made it possible for you to fit longer items in the bed of the Silverado EV with the new Multi-Flex Midgate with pass-through. The midgate allows you to fold away the back of the cabin for a little extra space in the bed so you can fit items as long as 10 feet 10 inches when needed.
If you still aren't impressed, the Silverado EV even has a 60/40 flip-and-fold rear seat that allows you to still carry a passenger in the back while maximizing your bed capacity with the midgate. For the first time in Chevy history, you will also have a trunk for your truck. Where? Well, under the hood, of course! Thanks to the Ultium EV Platform and no engine, you will have extra storage space for your belongings. You will be able to keep them protected from the weather and out of the cabin where they become a safety hazard in the event of a collision while also minimizing the clutter in your driving space.
A truck's size is beneficial to its capabilities and also a disadvantage for some people and their driving needs. For those who need to maneuver in tight spaces, like commuting in the city, it can be a disaster trying to make the turns safely onto or off narrow streets or in and out of tight parking spots along the city's street side. Chevy remedied this complaint from its drivers by adding the new Four-Wheel Steer to the 2024 Silverado EV. This allows all four wheels to work together to give you a smaller turning radius so you can maneuver in your Silverado like never before.
Driving Towards the Future With the Silverado EV
The 2024 Chevy Silverado EV is destined for success, blending the future with the comforts of the present. Commuters, workers, and those just looking for versatility in a vehicle for their flexible and unpredictable lifestyles are all going to be drawn to its athletic and rich design. We understand if you have been teetering on the edge about jumping on board with the evolution of EVs. It can seem like an intimidating and overwhelming change, especially if you prefer to sit behind the wheel of a truck. We just hope that now that you know a little more about Chevy's new addition, you feel a little less wary about vehicles of the future.
We don't know about you, but a versatile workhorse that is also an eco-friendly commuter vehicle sounds pretty exhilarating to us. That is exactly why it is hard for us here at your Louisville Chevy dealer not to be excited about the Silverado EV, offering the reliability, durability, and capabilities we have grown accustomed to in an all-electric version. The futuristic Silverado will help those of us who are still reluctant about jumping into the future transition out of the past a little easier.